THE SUPPLY CHAIN GROWING PAINS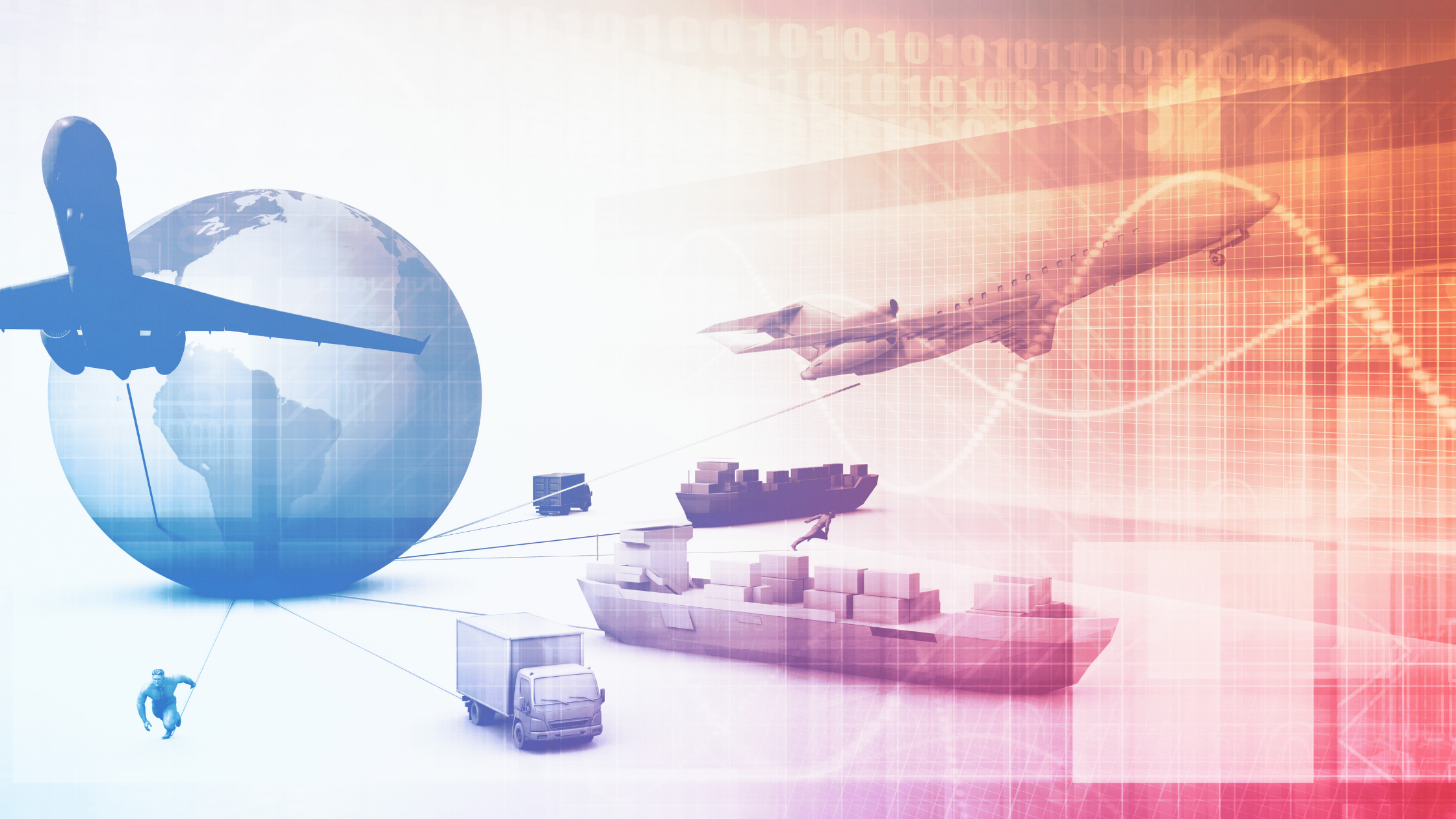 As consumers, we're used to ordering a product, checking shipping updates, and having a package arrive at our doorstep. It wasn't until recent production and shipping delays that we really considered what's happening behind the scenes.

Before 2020, most people outside the logistics industry had minimal understanding of what the supply chain was, let alone how much it affects our daily lives. Now, almost everyone is impacted by the strain the industry has faced because of the pandemic.

Global supply shortages have caused widespread disruptions, making it clear just how much we as consumers rely on logistic operations to run efficiently. From companies struggling with low inventory, to half-finished home remodeling projects, no one has gone unscathed.

And, if we're feeling the stress of high-demand, low supply, imagine the toll it's taking on those within the industry, especially the workers.

Recently, WorkStep's CEO, Dan Johnston, spoke with Gerald Hoffman, Senior Vice President of Contract Logistics at Yusen Logistics, about the challenges of adjusting to a changing industry, struggles in workforce fulfillment and retention, and shifting into a new leadership approach.

THERE'S BEEN A CHANGE IN PLANS
For someone at the senior level of a supply chain logistics company, developing a strategic three-to-five-year plan is the key to growth and overall success. But when the world is thrown curveball, like the global pandemic, adjusting this strategic vision is crucial.

"I think what I learned the last 16-18 months under COVID-19 is to be more and more adaptable," said Hoffman.

Yusen Logistics works with various types of customers, from retail to technology. Standardizing processes as much as possible and globally deploying strong warehouse management systems helps connect customers from anywhere. And with an unpredictable future, providing visibility of operations is essential to successfully reacting and adapting to change.

Hoffman believes being able to evolve and learn to work within constraints, instead of fighting them, is imperative to driving profitability and growth. However, right now, having the staff to support that growth presents an even greater challenge.

WE'RE HIRING, WHO'S APPLYING?
The boom in e-commerce and increase in fulfillment demand has created a need to hire more workers in the warehouse sector, but logistics companies are facing a tough labor market.

"We have challenges today to find people and to get people onboard," said Hoffman. "This was already the case before COVID. You could see that the market was drying up, and we were finding less and less people. And there's more and more lack of interest."

Yusen Logistics, like many companies, have turned to automation technology and robotics to lift productivity and compensate for the difficulty in recruiting frontline workers.
"So that's where we're going to be," said Hoffman, "summation, conveyors, working on artificial intelligence, on live data to provide to our customers. All of that's going to be part of a major evolution."

While businesses continue to grapple with the lack of new applicants, they're also recognizing how critical it is to retain their existing workforce, pushing management to reexamine what motivates employees to stay in a position.

REINVENTING COMPANY CULTURE
Company culture cannot remain stagnant. It must constantly be progressing to reflect the current needs of employees.

"I think there's nothing worse than going to a job and really not liking it," said Hoffman. "So our culture will continue to evolve to make it a great place to work."

Hoffman says supporting the growth of employees is imperative to the growth of the company.

This means providing staff with:

• Training
• A path to promotion
• Incentives
• Competitive wages

"That's going to help us to continue to grow, but the challenge itself of labor, that's going to be a major question mark over next few years, because I don't see any major improvement coming."

Luckily, WorkStep has created solutions to help ease the hiring and retention pains for industrial companies, like Yusen Logistics.

Find out directly from our customers how WorkStep has helped companies recruit talent and retain employees. To learn more request a demo today or follow us on social media.
Watch the entire interview below:
WorkStep Interview with Gerald Hofmann from Yusen Logistics (full) from WorkStep on Vimeo.